Quick History Lesson:
Mystik Journeymen (Sunspot Jonz & Luckiam.PSC) are a hip-hop duo out of Oakland. They formed back in 92'. In 96 they teamed up with 3 Melancholy Gypsys to form the Living Legends crew.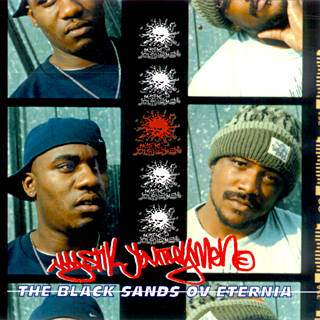 Journeymen dropped Black Sands Ov Eternia in 1999 and it stands as an underground hip-hopclassic. Black Sands has very relaxed atmospheric beats. The lyrics are somewhat average,but the subject matter is refreshing, as the Journeymen don't sing on endlessly about cars and bitches.

Give it a listen, bitch.

-Dylan



Download (mediafire)


last.fm